¡Planea tu estrategia comercial!
Project your brand and attract more customers. Learn about the space option that adapt to your business plan and book your booth in EXPO RESTAURANTES today. 
In our edition, we are celebrating 20 years of holding this great event, we are the ideal forum where different national and foreign suppliers present products and innovations for the entire gastronomic industry. 
If your company offers any of these products, services or solutions, contact us, we have a participation plan for you. 
Cleaning and sanitation products
Kitchen Tools & Accessories
Alcoholic and non-alcoholic beverages
WHY SHOULD I PARTICIPATE?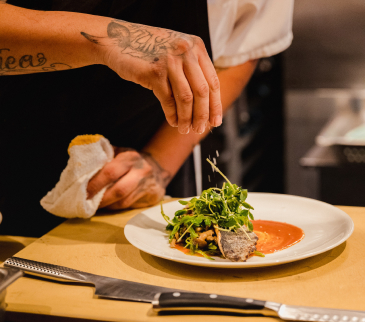 • Meet face to face potential buyers 
• Be part of the select group of suppliers for the gastronomic industry
• Network with key industry personalities
• Show your products before your competition
EXPO RESTAURANTES Testimonials:
¿Qué es EXPO RESTAURANTES?
¿Qué opinas de EXPO RESTAURANTES?
¿Quiénes deben exponer en EXPO RESTAURANTES?
¿Cuál es el perfil del visitante de EXPO RESTAURANTES?
EXPO RESTAURANTES EN NÚMEROS
National and International
Exhibitors
15 Horas de conferencias en 2 días
Who attends EXPO RESTAURANTES?
In EXPORESTAURANTES you will interact with our community of more than
10,000
professionals such as:
Food Preparation:
Restaurant (independent / chain / hotel / cafeteria / canteen or bar
Food Service (catering):
includes events and airplane catering
Fast food and take away (pizzas, hamburgers, sushi, cakes, etc.)
Dining room for industries / hospital / other
institutions

Distribution channel of food and/or drink:
Convenience and pharmacy stores
They visit the event because:
Learn about industry trends and training
Position within the organization:
(EN) Director general / propietario
(EN) Director de área / Gerente
(EN) Chef ejecutivo / Chef / Capitán
Provenientes de más de 16 países:
como Australia, Brasil, Chile, Colombia, Costa Rica, España, Guatemala, Micronesia, Mongolia, Moldova, Reino Unido, Singapur, Suiza, USA, Venezuela y México.
Conoce las opciones de espacio aquí: